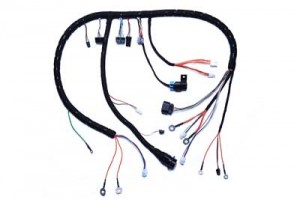 At Repro Parts, we manufacture made to specification wire harnesses. These wire harnesses are made with precision and care. We can handle any custom made wire harness order. Our years of experience in wire harness assembly is the reason we are able to deliver a quality product and excellent customer service time after time.
Custom Made Wire Harnesses
When you need the best possible wire harnesses for your specific project, consider our custom made options. Having your wiring assemblies made to your exact specifications means having the right tool for the right job every time. If you are not building a stock project, you need more than stock parks. Let us help you with your individual wiring harness needs. Some of our available options and capabilities include: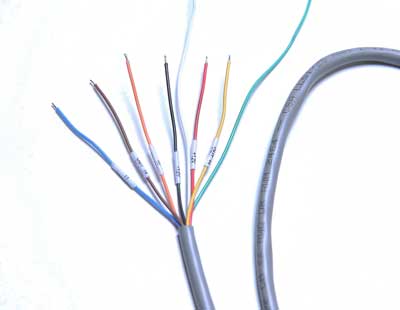 30 thru 8 AWG, 26-10,000mm in length.
Individual wires pre-cut, stripped, twisted, tinned, terminated.
Wire bonding – ribbon style.
Wire harness assemblies with or without terminals or connectors.
Ultrasonic Welding
Multiple Connectors / Wire Leads
Individual Harnesses Tested
Wire / Harness labeling
Experienced Professional Wire Harness Assembly
We offer competitive pricing and professional, experienced staff. We take pride in providing personalized attention to the fulfillment of both your custom wire harness needs and any turnkey solutions necessary. We excel in our industry so that you can excel in yours. Technology has changed drastically over the decades, and we've adapted to include the most up to date cost-effective practices in response. We invite you to take advantage of our time-tested experience and quality.
Your Wire Harness Manufacturer
By contacting Repro Parts for your custom made wire harnesses, you are guaranteed quality and experience at a price point that will suit your budget. Our experienced staff will help take care of any questions or concerns about your order. So, contact us today.